Monet: The Immersive Experience has already made waves since opening in Cincinnati this past June. Coming from the Exhibition Hub and Fever, the creators behind many immersive experiences in the city, the Monet exhibition presents a completely new way of witnessing the impressionist painter's canvases.  
We finally got to see it for ourselves, and we couldn't let another day go by without sharing our experience. Monet: The Immersive Experience is a totally interactive spectacle that takes you on an awe-inspiring journey through Monet's work and life. Using state-of-the-art technology to bring Claude Monet's oeuvre to life, the exhibit is a dreamy experience you do not want to miss! Read on for our full review:
The luscious gardens of Giverny felt almost close to touch as we stepped through the doors of Cincinnati's 18 West Fourth Street venue. We made our way through the exhibit's "about the artist" segment, which took us for a ride through the life of Claude Monet — from his passion for art to the more personal, less known, stories that influence his work.  
After gathering all of that information, we entered the Flower & Bridge room, where we truly felt transported to Monet's village of Giverny. The bridges that inspired so many of the impressionist's paintings came to life right before us, highlighting every flower, fern and branch in unexpected ways. This was one of our favorite moments, and we got to take so many cool pictures while we were there! 
Once we left the Flower & Bridge room, it was time to experience the atelier section of the exhibition. We walked through a complete recreation of Claude Monet's actual studio, featuring fresh paint and sketches that took us into his artistic process. 
And while the atelier room blew us out of the water, nothing could amount to the multisensory segment of Monet: The Immersive Experience! As we entered the dark room, 360-degree projections swirled all around us, transporting us into legendary pieces like "Water Lillies" and "Woman with a Parasol" among so many others. It was definitely an experience for the books! 
We definitely wanted more after that mesmerizing spectacle, and luckily, a few more activities were waiting for us on the other side of the curtain. We tapped into our inner child as we sketched some of Monet's art, and we experienced a "day in the life" of the artist during the add-on VR journey of Monet: The Immersive Experience. If you're hesitating on spending the extra coin, don't! 
Finally, we visited the experience gift shop, where we got ourselves some souvenirs from the event, because it deserves to be remembered. You're gonna want to run, not walk, to Monet: The Immersive Experience in Cincy! 
We might just see you there!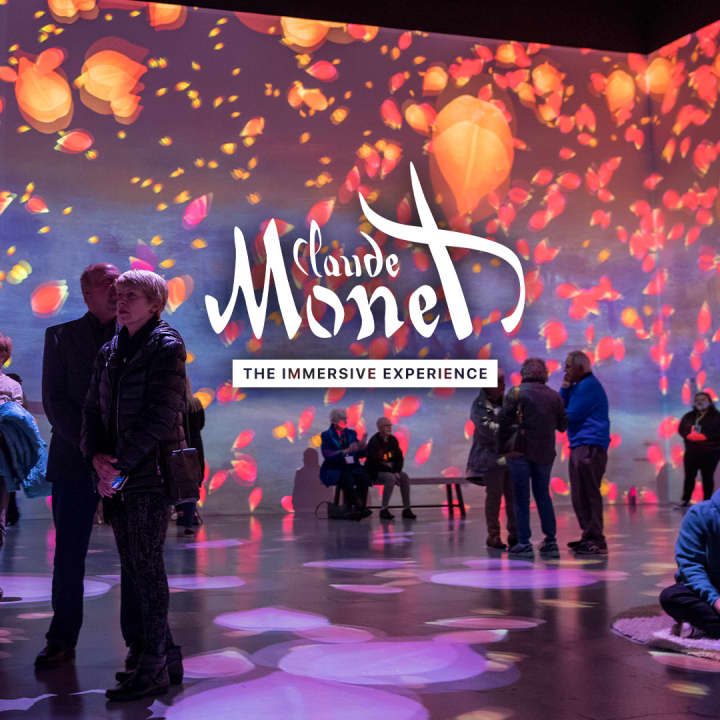 Monet: The Immersive Experience
---